It is not news that Generation Z, made up of young people born in the mid-1990s and until the early 2010s, has been shaping the consumer scenario in a remarkable way. 
As this generation matures and enters the job market, their worldview and particular choices have significant impacts on all sectors, especially when it comes to food and housing.
Therefore, keeping up with these changes becomes crucial for those businesses that intend to remain prosperous in future years. In this article, we will explore Gen Z consumer trends and their impact in the coming decades, read on! 
The contra generation? 
Although there is a lot of talk about generation Z being "against" the previous generations, it is important to highlight that this disruptive movement of younger generations is more than expected at a social and population level. Typically, emerging generations are responsible for shaking up the pre-established structures of society and finding new meanings for them, as well as new ways of inhabiting and seeing the world. 
In this way, generation Z has already shown some interesting characteristics compared to millennial generation, such as:
Greater interest in sustainability and environmental preservation. 

Less interest in work as a "life purpose" and more as a "means to life." 

Preference for foods and routines that take care of the body and health as a whole. 

Loyalty with brands that defend similar values and offer personalized experiences. 

Low perception of value in "objects" and high perception of value in "experiences". 

Technology, comfort and hyper-connection are already common currency and are a priority for them. 
Consumption, food and sustainability for Generation Z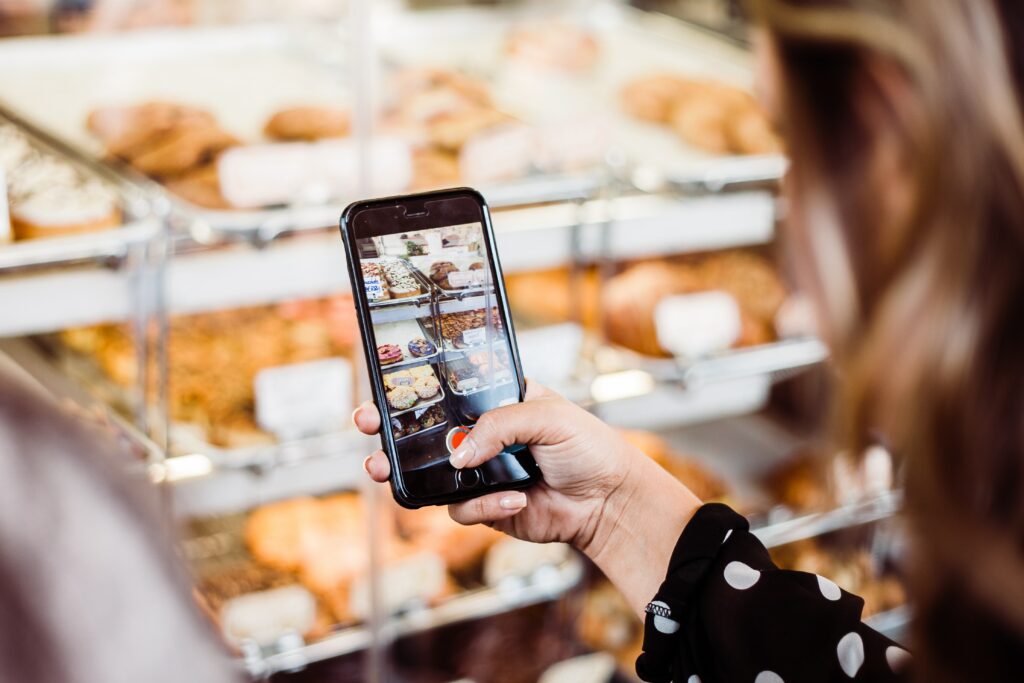 According to a survey by Mintel, held in 2023, with the participation of more than 1,000 people in the United States, generation Z is the most likely to prefer homemade meals, look for healthy and sustainable foods and like variations on the menu, including exotic experiments. 
Generation Z has demonstrated that it is more willing to adopt plant-based diets, reduce meat consumption and seek organic foods. Additionally, there is an increasing focus on the origin of food and the transparency of supply chains.
This draws attention to the need to increase vegan and vegetarian options, as well as the adoption of transparent sustainability policies for brands and food chains. 
At the same time, this generation is not immune to the charms of capitalism. Two surveys carried out in the United States in 2023, by NPD Group and the McKinsey, which saw more than 40,000 people participate, determined that this generation is very likely to spend large sums of money on memorable dining experiences. 
"Foodies", a new way of referring to the generation that likes to experiment with flavors and share their experiences on social media, are driving the growth of innovative restaurants and cafes that offer unique dishes, Instagrammable environments and value content creators. 
Creator economy: understand what it is and why you need to care about it 
The creator economy is an economic ecosystem that revolves around content creators, such as digital influencers, artists, musicians, designers, among others. These create online content and monetize their work through subscriptions, advertisements, sponsorships and product sales.
According to a PwC report, the creator economy generated US$$ 104 billion in 2022, and this number is expected to grow to US$ 184 billion by 2025. Generation Z is one of the main drivers of this growth. 
Members of Generation Z are digital natives and are more likely to consume content online, as well as support content creators and have their consumption choices influenced. 
Here are some examples of how Gen Z is driving the creator economy:
Watching videos from digital influencers on YouTube, TikTok and Instagram.

Buying products recommended by digital influencers.

Contributing to content creators' crowdfunding campaigns.
The creator economy is a growing trend that is profoundly transforming social consumer relations. Companies looking to connect with this emerging audience should consider some of these strategies: 
Mapping of content creators aligned with the business's target audience. 

Creating opportunities to promote products or services. 

Requesting personalized content and hiring brand ambassadors. 
How will Gen Z trends affect the real estate market? 
Gen Z's housing trends also reflect their innovative and flexible approach to life. With the rise of remote work and the desire for greater mobility, many Gen Zers are opting for rented and shared housing. This includes co-living, where multiple people share living spaces and work together, providing a sense of community.
Technology also plays a significant role in this generation's housing choices. They value homes equipped with smart technology, such as home automation systems, connected security, and convenient access to online services. Additionally, accessibility to shared workspaces and transportation infrastructure is crucial. 
The JLL survey, carried out in 2023, included the participation of more than 500 executives from the global real estate market, and revealed that generation Z is driving the growth of the real estate market in smaller and medium-sized cities, more diverse neighborhoods and more compact properties, such as apartments or shared houses. 
At the same time, there is a tendency for this generation to prefer renting properties instead of buying, which allows greater flexibility in housing and increases their spending power. 
This scenario draws attention to possible future trends in the real estate market, which combine sustainability, technology, comfort and diversification in innovative properties, available for rent in cities of all types, contributing to a pluralization of the geographic territory. 
Linkages has its eyes on the future 
Adapting to new demands and aiming to conquer new generations is an attitude for intelligent companies, with market vision. Our role is to offer all the data and insights necessary to make this happen in your business in a faster, safer and more profitable way. 
If you want to understand how we can help you in more depth, Schedule a meeting with one of our experts here.